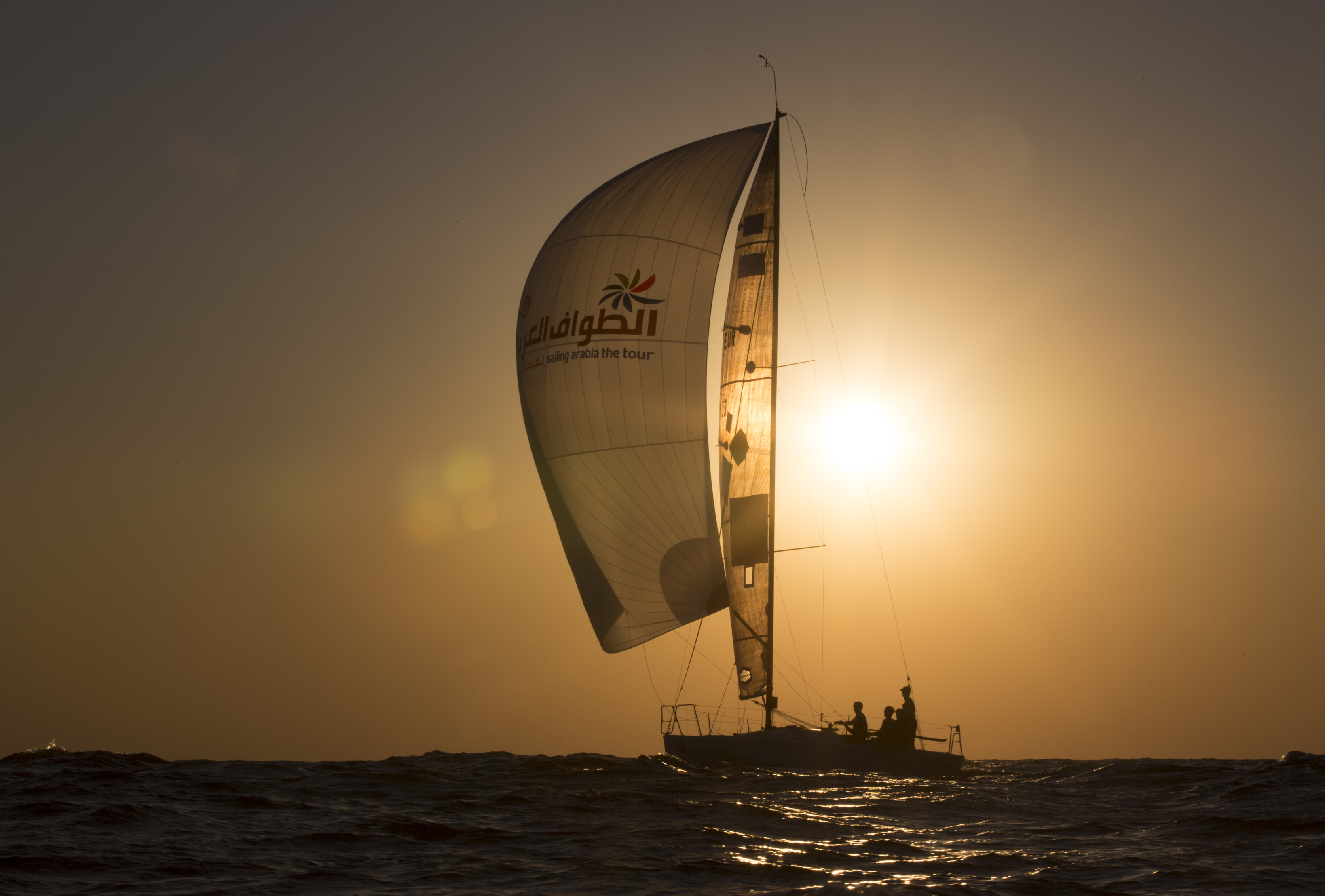 Skipper Herrera salutes the spirit of his teammates at Dubai function
The importance of preparation was highlighted by Marcel Herrera, the 21-year-old skipper of the Messe Frankfurt Sailing Team, who are well positioned in the ongoing Sailing Arabia – The Tour 2014.
Speaking at a function held in their honour at the Dubai Offshore Sailing Club yesterday (Monday), Herrera saluted the spirit of his fellow sailors.
"Being prepared for whatever the conditions and the competition throw at you is very important in a race such as this. Thanks to our intense training in England, we have gelled well as a team and have learnt to take the rough with the smooth," he said.
Messe Frankfurt Sailing Team, with an average age of just 26 years, have made sailing aficianados sit up and take notice with their astute tactics, which have kept them in the forefront of the gruelling Tour, neck and neck with more fancied rivals.
Current state of the race updated here
This is the second year in a row that a team of youngsters from Europe have sailed in the event under the Messe Frankfurt banner."Supporting the young sailors in their attempt to take on one of the toughest sailing challenges in the region is a privilege for us as we see it as an opportunity to acknowledge the spirit of youth and to encourage the pursuit of excellence," said Ahmed Pauwels, CEO of Epoc Messe Frankfurt.
The teams now set off to Ras Al Khaimah on Leg Four of the Tour, which sees them finish at Mussanah in Oman on February 22nd.The gruelling 15-day event, considered the toughest all-weather test for sailors in the region.