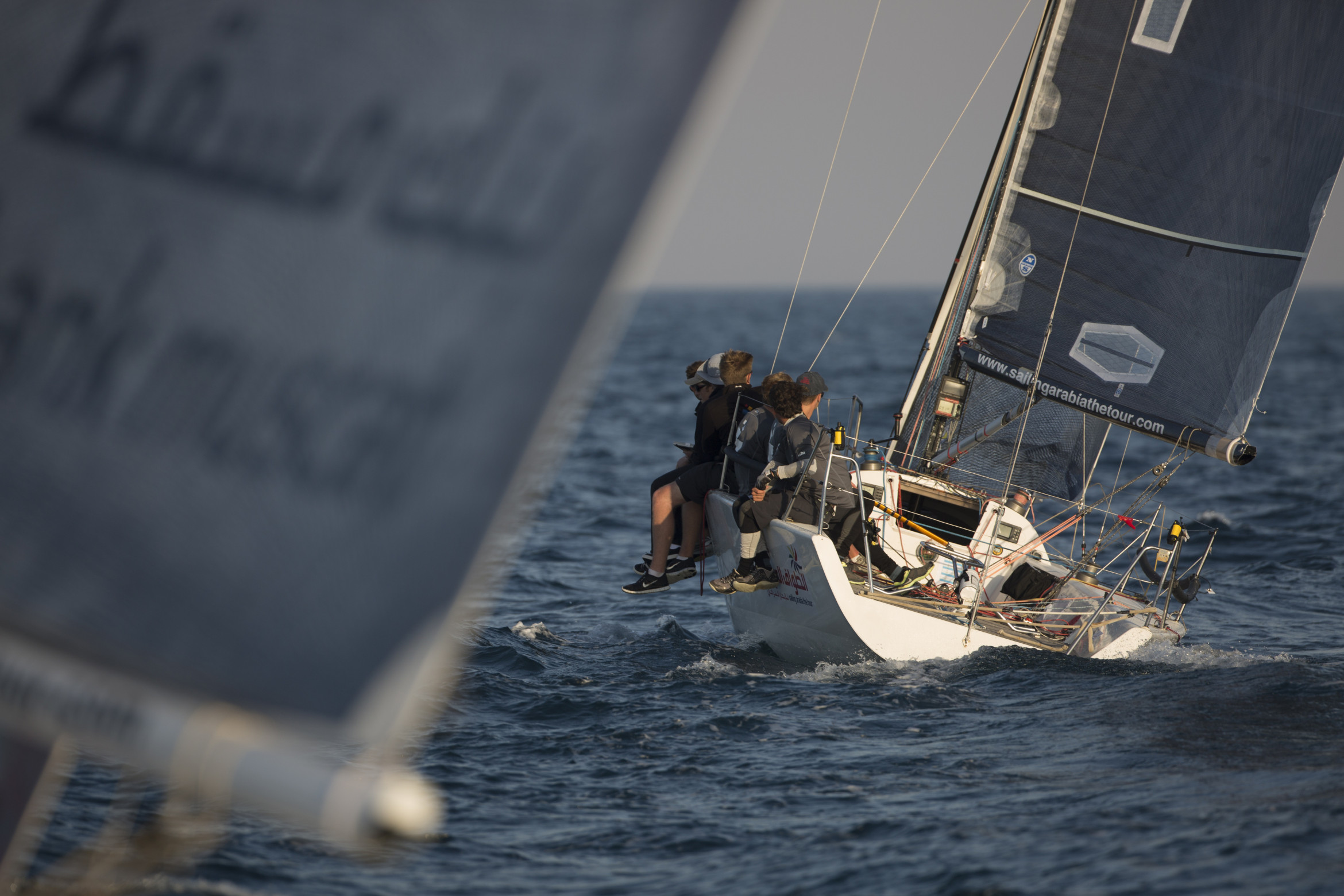 Sailing Arabia the Tour: Form Guide
Sailing Arabia The Tour: Form Guide
The exciting month of February has come around again for the pro/am teams competing in Sailing Arabia – The Tour; therefore a good form guide is long overdue. We are providing this year's first form guide to get everyone up to scratch with who is really competing at this event!
Team Averda, formerly sailing under the sponsorship of Messe Frankfurt, the young European team, will be no strangers racing in the event. They have had team members race in every edition of the race to date, as well as the recent Farr 30 World Championships in Denmark, bagging them a 6th place overall.
Naturally, EFG Bank Monaco are the team to beat, holding the title for the race in 2014. Sidney Gavignet boasts his unrivalled offshore experience from the Volvo Ocean Race, Route Du Rhum, Sevenstar Round Britain and Ireland… just to name a few. Making up the rest of the EFG Bank Monaco team are Damian Foxall, Fabien Delahaye and Alex Pella, guiding three Omani offshore sailors to make them the team to watch out for.
Zain Group are a new addition to the winter event, however Skipper Cedric Pouligny and Navigator Gerald Veniard are veterans with impressive track records behind them.
GAC powered by Dongfeng is led up by Nick Moloney, with an impressive artillery of Chinese Olympic Class Sailors and Volvo Ocean Race competitors. They will be the dark horse of the event, filing a last minute entry with very little preparation times, however with a wealth of experience and teamwork sailing together in the Volvo ocean race.
Omani/British entry Al Thuraya will be led up by British Sailing Team member Mary Rook, with a 50% Omani Crew. Their mission statement to race as the only all girls team has created a lasting legacy in offshore endurance races that have been recently supported by the SCA all female entry into the Volvo Ocean Race.
Swiss debut entry Bienne Voile have taken a liking to the Arabian offshore endurance event, putting in a well drilled team that has numerous Tour De France a La Voile races under their belt. They are under guidance by Swiss Skipper Lorenz Muller, and are definitely a force to be reckoned with this year.
Dutch University Team, TU Delft, will be entering the race for the third successive time, boasting a threat of experience and local knowledge that is coupled with a very busy training schedule over the past few months.
The International Maritime College Oman, shortly known as IMCO, will be ready to go at the start line under the leadership of experienced Dutch skipper Mathijs Wagemans.
OMIFCO are a fully Omani team under guidance of previous race veterans. They bring a highly physically trained and race ready team that is not looking to making up numbers, however instead to showcase the Omani Offshore Sailing Talent that Oman Sail has developed since its inauguration.
Renaissance are also a driving force this year, with their 6 out of 7 Omani crew members providing a legitimate threat to the rankings!
Last but not least is the Omani Navy Entry that holds a welcoming record of being a part of the race for every year since it's inauguration.