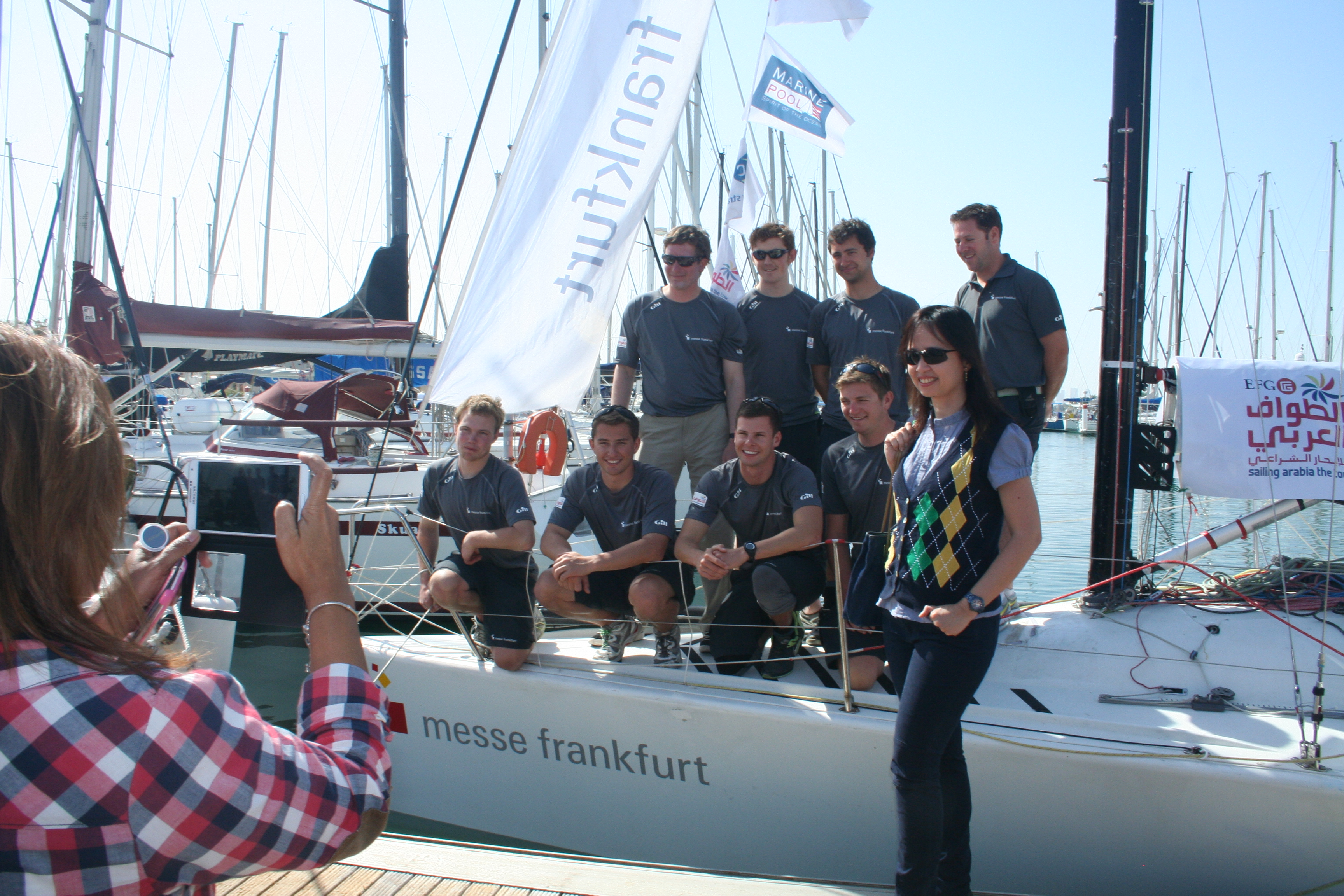 Messe Frankfurt wins Sailing Arabia The Tour in-port racing in Doha
 Today, Tuesday 11th February, young 21 year old Marcel Herrera lead his team to victory in two in-port races in Doha, Qatar as part of Sailing Arabia The Tour 2014, beating world class sailing legend Sidney Gavignet and his experienced crew. Racing against five other identical Farr 30's, Messe Frankfurt lead the fleet around the short windward-leeward course and now they lie just half a point behind first place overall.
Although a young crew, Messe Frankfurt are giving favourites to win EFG a good run for their money and they have become a serious contender for the race overall. An intense training program in the UK for six months before the event seems to be paying off as their clean and quick maneuvers, as well as good tactics on the race course, gave them the edge they needed to win.
This triumph puts the team in contention for the top spot overall and so Skipper Marcel Herrera now wants to keep the momentum going and stay on the podium for the rest of the event,
"It has been a fantastic day and we are extremely pleased to have won both races today. The crew worked brilliantly together and although the second race was very close at the end, we just managed to pip them at the line. Now we need to make sure we continue to perform consistently to maintain our position in the fleet."
Tomorrow, Messe Frankfurt will leave Doha to race to Abu Dhabi, the next stop on the 760 nautical mile tour. The team is aiming for another podium position and so have a busy evening of navigation and tactics planning to ensure they are fully prepared and ready for the battle ahead.